hoosing an automatic gate often includes considerations that go beyond just the material or brand. You have to deal with the quality of the offer in relation to the prices in order to have a valid and above all long-lasting product.
Are you looking for a gate motor but still not sure which one to choose? Have you visited many sites and requested numerous quotes for gate automation but are having difficulty choosing because you think that the less expensive ones are also of lower quality?
In this article we help you understand how to move towards the right choice for you.
How to request a quote for an automatic gate
To request a quote for an automatic gate, you can follow these steps:
Identify your needs: first of all, it's important to understand what your needs are in terms of gate dimensions, material, technical characteristics and functionality. In this way, you'll be able to identify the type of automatic gate that is right for you.
Choose the supplier: look for an automatic gate supplier who can assure you quality, competence and above all assistance. VDS Automation is specialized in the production of automations for gates and has been working in this particular sector for more than thirty years, always maintaining a high-quality standard, guaranteeing its customers an entirely Made in Italy product.
Contact the supplier: once you have identified the supplier that is right for you, contact him to request a quote. Let him know your needs and ask him to send a detailed estimate, including all costs (installation, maintenance, any guarantees, etc.).
Evaluate the options: if you have received several quotes, carefully evaluate the options you have available and choose the one you think is the most convenient. We advise you to also take into consideration other factors, such as the reputation of the supplier, the quality of the product and the level of assistance it offers and the production of engines and kits in Italy.
Automatisms for safe and Made in Italy gates by VDS Automation
A true Italian product like ours is created only with raw materials from our country and is assembled in our main production location to reach the final consumer directly.
We take care of all the production steps, up to the final test phase to evaluate whether the physical qualities of the gate automations are excellent and adequate for operation.
The Made in Italy production is a strong point of our company which doesn't affect the automation cost of the gates. We produce a very wide range of automation for gates, designed for each single type of gate.
Gate automation prices: all assessments to be made
Do you want to enrich your service offer with VDS Automazioni? Fill out the form and we will be happy to give you all the information you need.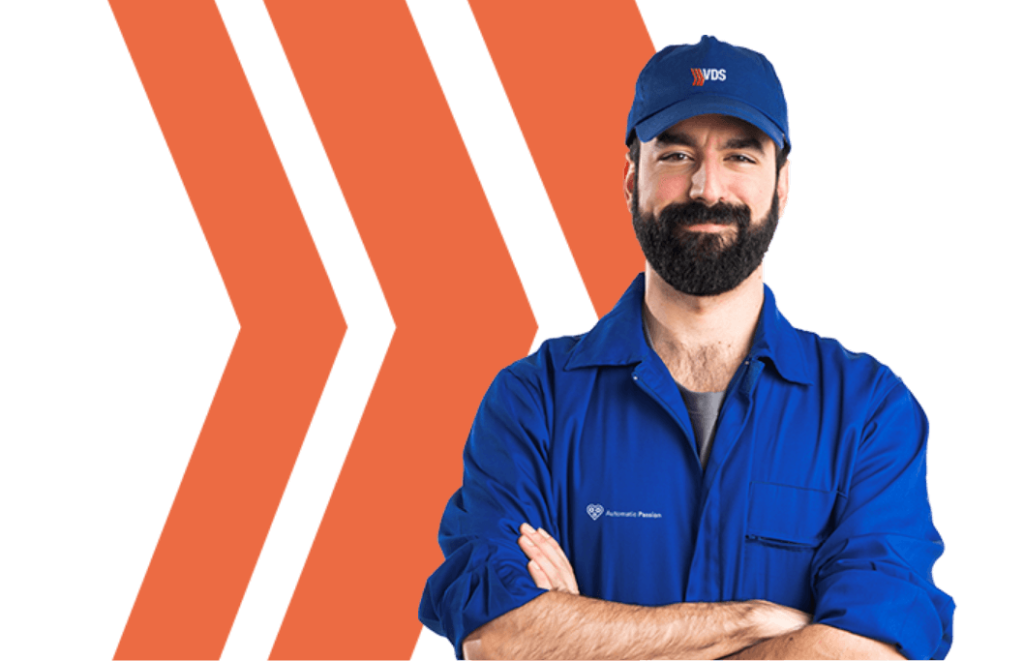 To choose the automation that reflects your needs, don't focus just on the prices for gate automation,but rely on our experience to evaluate the most suitable solution for you.
The first point to deal with is the type of gate because there are two large families of gates: the sliding type and the swing type.
Sliding gates have a single very large leaf which moves, thanks to a system of metal wheels, on a track, allowing the gate to open wide laterally. This model is ideal for large industrial companies that require a continuous passage of cars and heavy vehicles within the property.
Swing gates, on the other hand, can have one or two doors that open by rotating on a pin towards the inside or outside of the house. Specific for private residences or condominium complexes, they do not require a side space but take advantage of the area in front of the gate, avoiding unnecessary bulk.
Once the type of gate has been defined, it is necessary to know the weight and frequency of use. These two elements are decisive for the choice of the specific engine.
An industrial sliding gate has a considerable weight and is on average opened and closed more than one hundred times a day, this means that the automatism indicated to support the movement is completely different from a swing gate for a private home which has a weight minor and does not reach the twenty openings per day.
VDS Automation Products
Going into detail on the various products of our company for swing gates, we offer:
Due to the different weight of the automatic sliding gates, our company offers:
To find out the price of each single motor in detail, we invite you to request a quotation for the gate automation you want, so that we can specifically present all the technical characteristics of each single automatism.
Request a quote from VDS Automation