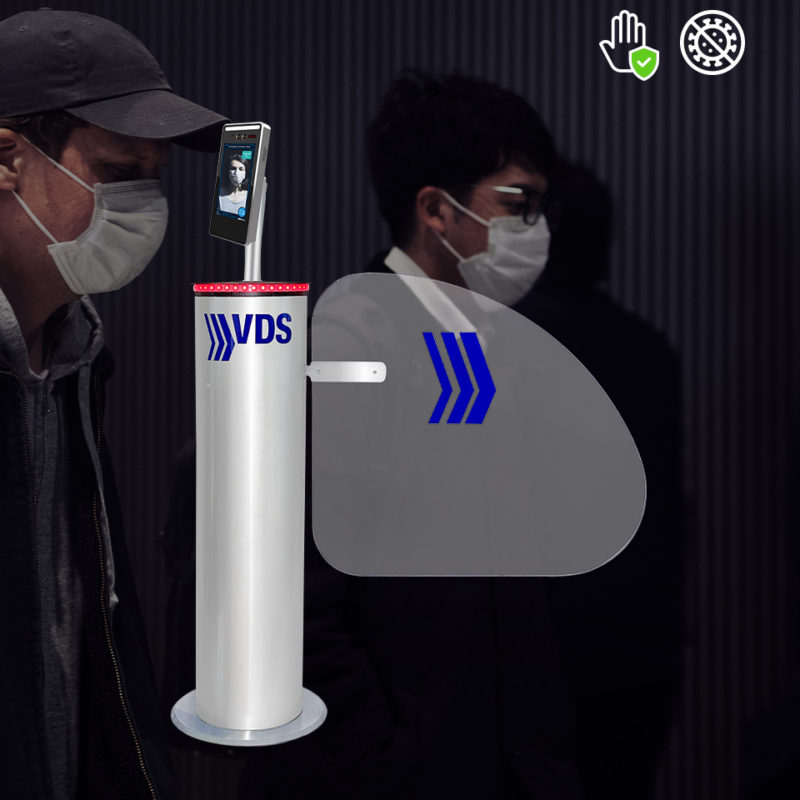 A simple and elegant design
AUTOMATIC TURNSTILE
RIKI-20
Protect your Customers and your Activity
What is Automatic Turnstile RIKI-20?
The Covid 19 epidemic forces us to redesign spaces and the times for the use of common spaces that are a supermarket, an office or a canteen.
We are happy to present you our new product, the automatic turnstile RIKI-20, with the objective to provide a useful, inexpensive and versatile product that it is also a small contribution the restart of the economy.
The RIKI-20 automatic turnstile , with a simple and elegant design, can be easily and quickly installed.
The RIKI-20 automatic turnstile is designed to work with two instruments which are now indispensable in public businesses:

HI-SECURITY, a tablet that allows recognition of the use of the mask
and the detection of body temperature;

HI-COUNTER, a system that allows you to regulate the number of entrances
and manage the maximum capacity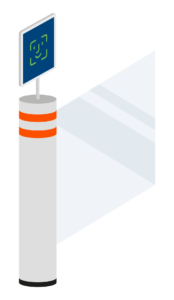 – Degree of protection IP44
– Supply 120 / 230 V AC
– Motor power supply 24 DC
– Absorption (standby) 350 mA
– Power 120 W
– Operating temp. (° C) -20 ÷ +55
– Weight 25 kg
– Opening time 2 – 3 sec.